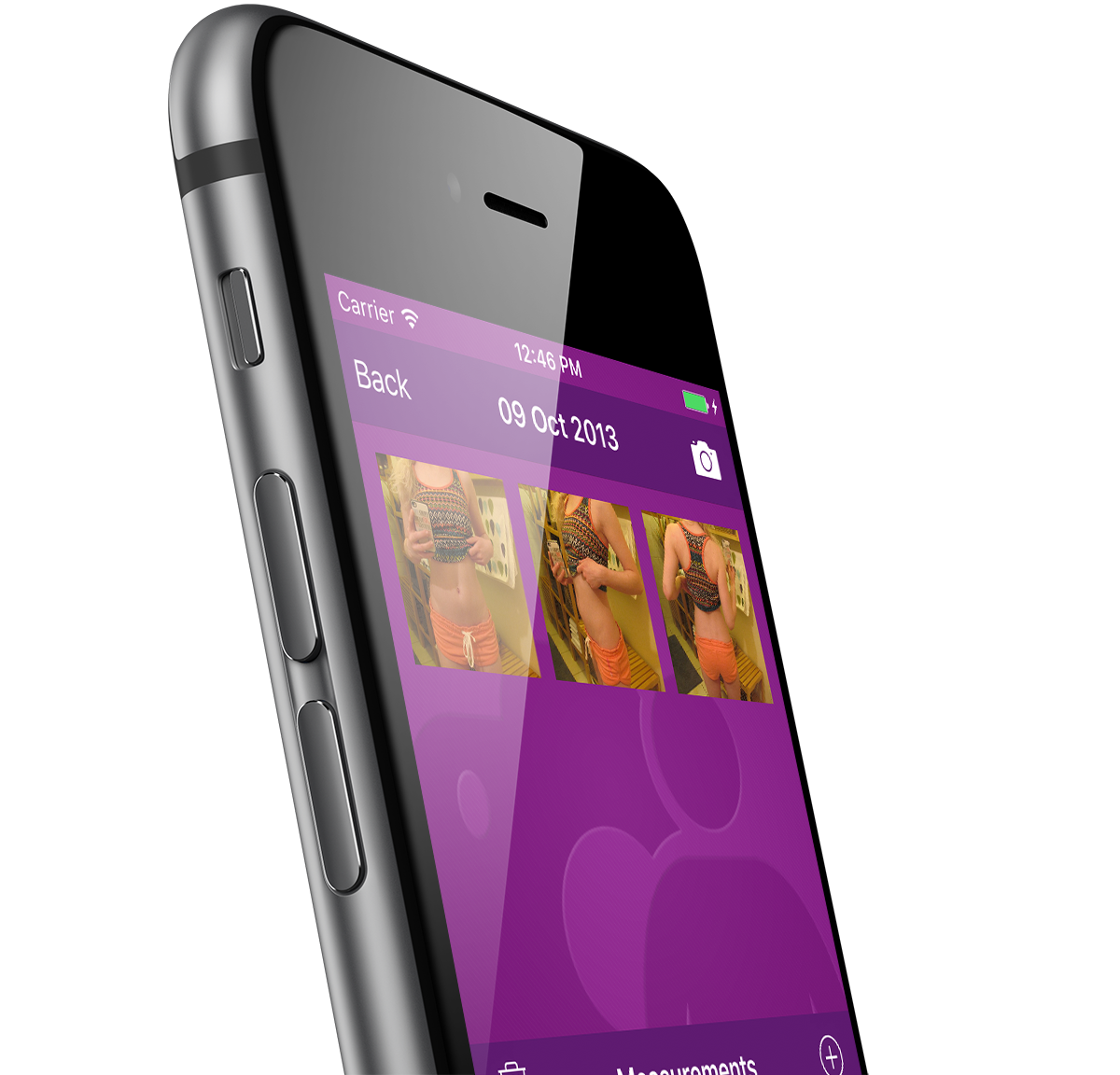 Ditch the scale!
Stay Motivated
It's easy to get blinded and feel like nothing is happening when you see yourself every day, but if you stop focussing on the scales and take regular progress photos with SnapTrack, you'll be able to actually see the change for yourself.
No fuss, no clutter
Simple to use
SnapTrack has been designed from the ground up to be simple and easy to use, allowing you to focus on taking or importing your progress photos without any unneccessary clutter.
Simply open the app and tap the camera button and you'll be able to start taking your progress photos straight away. You can use the Body Overlay to line up your progress photos perfectly each time, and SnapTrack will even remind you when it's time to take your progress photos again.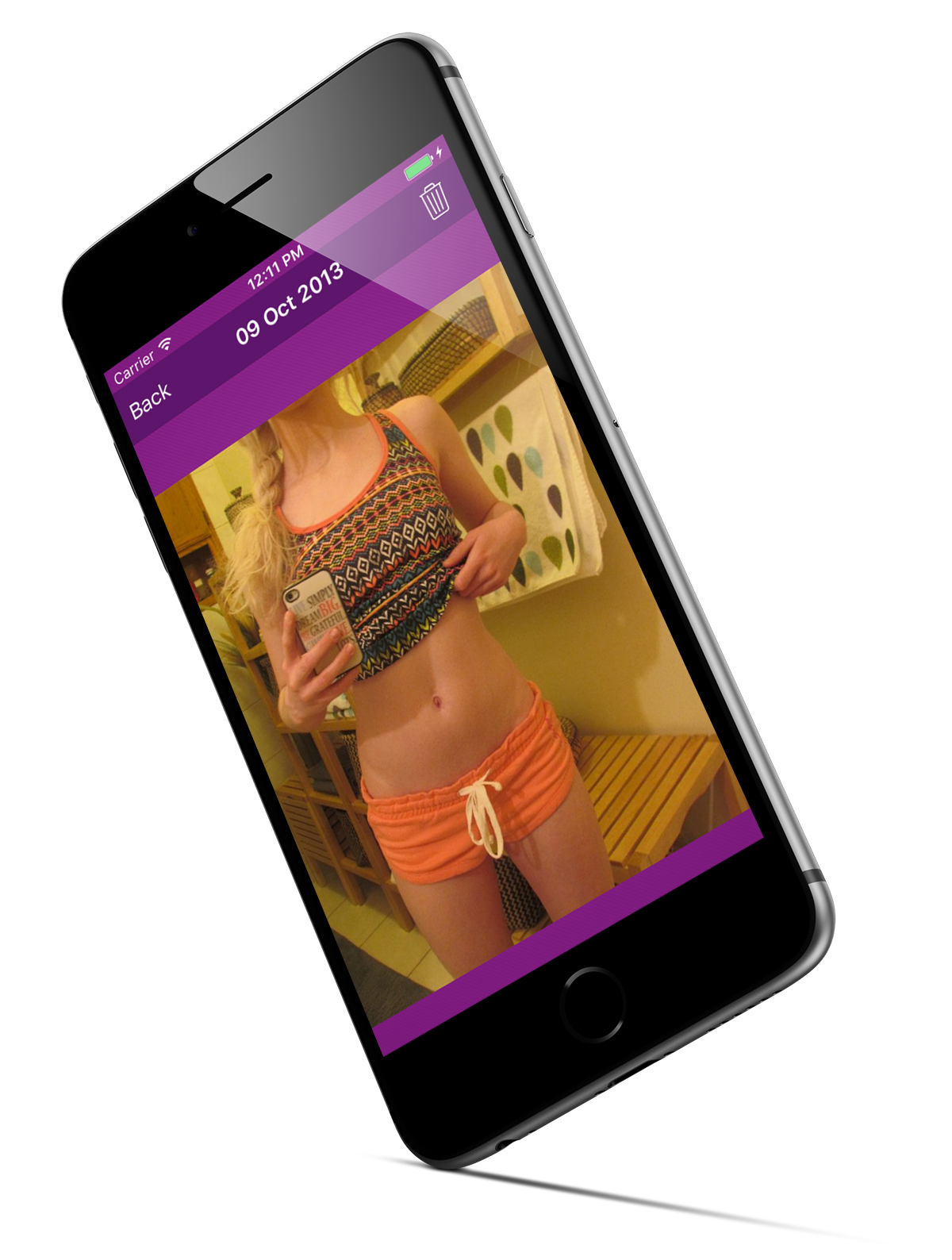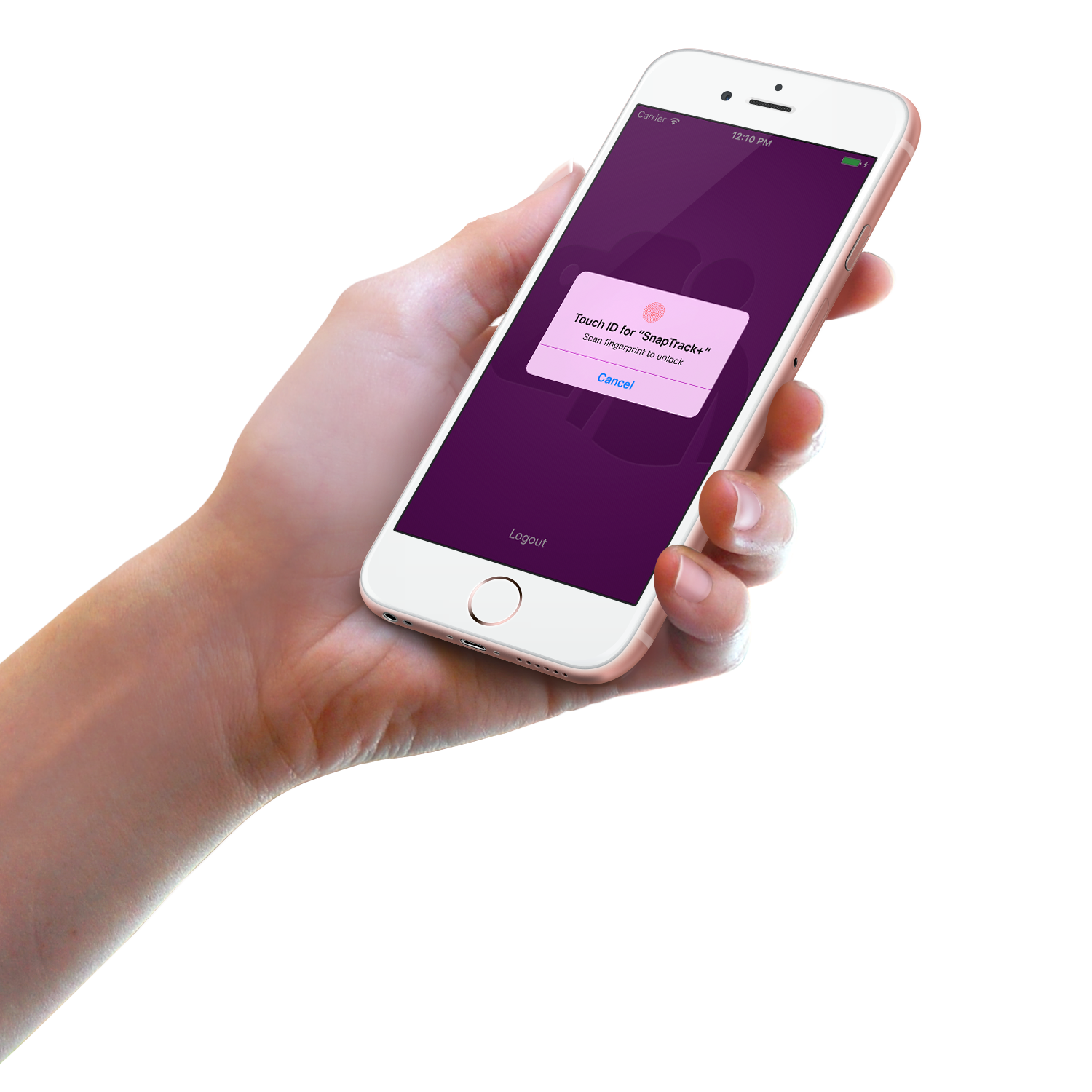 Privacy Protected
Your snaps secured
With SnapTrack you'll never have to worry about the wrong person seeing your private progress snaps. All your snaps are saved in your secure profile away from your photo roll, and with our PIN & Touch ID lock you'll never have to worry about prying eyes getting access.
Secure Profile
Photos stored in secure profile away from your camera roll so only you can see them.
Unlimited Photos
Take and import unlimited photos so you can see exactly the progress you need to keep you motivated.
Body Position Overlay
Making sure your progress photos are lined up will help you compare how your doing more easily.
Health Integration
Import data from Apple Health enabled devices automatically when you take a new snap.
Extra Secure
Protect your photos from prying eyes with PIN or Touch ID locking.
Share Your Progress
Share the progress you've made with your friends by Message, Airdrop or on Instagram, Facebook or Twitter.
SnapTrack
FREE
with in-app purchases
Take Unlimited Photos
Import Existing Photos *
Body Position Overlay *
PIN & Touch ID Lock *
Share your Snaps *
Advert supported
* requires in-app purchase
SnapTrack+
All Features
Take Unlimited Photos
Import Unlimited Photos
Body Position Overlay
PIN & Touch ID Lock
Apple Health Integration
SnapTrackPRO
Manage Multiple Clients
Share Snaps with Client
Take Unlimited Photos
Import Unlimited Photos
Share your snaps
Amazing app, really helps you keep track of your weight and helps you reach your goal.
Love the app. So easy to use.
Really easy to use and really helpful...helped me see how I was progressing along the way.
Frequently Asked Questions
Do I need any special equipment?
Whilst you don't need anything other than your phone to take progress pics with SnapTrack, a full-length mirror or selfie stick would both help make taking your pics easier.
Can anyone else see my photos?
All photos are stored in your own secure, password protected, profile so the only person who can see them is you, plus anyone you show or share them with. For extra security you can enable PIN and Touch ID locking which will ask you to authenticate everytime you open SnapTrack.
What camera should I use on my device?
We would always recommend using the main camera on the rear of your phone to take your progress photos as these are generally much higher quality.
What if I forget my password?
Just tap the "Forgot password?" link on the Log In screen and enter the email address you registered with. If you can't remember what email you registered with please visit our support site.
How often should I take progress photos?
This is up to you but we'd recommend at the very least you should take progress pics once a week and we've even built in a reminder to help you.
What should I wear?
There's no right or wront answer to this but as the idea of taking progress photos is so that you can see the physical changes in your body we would recommend either underwear, gymwear, or nothing at all...but don't forget to enable PIN/Touch ID locking!